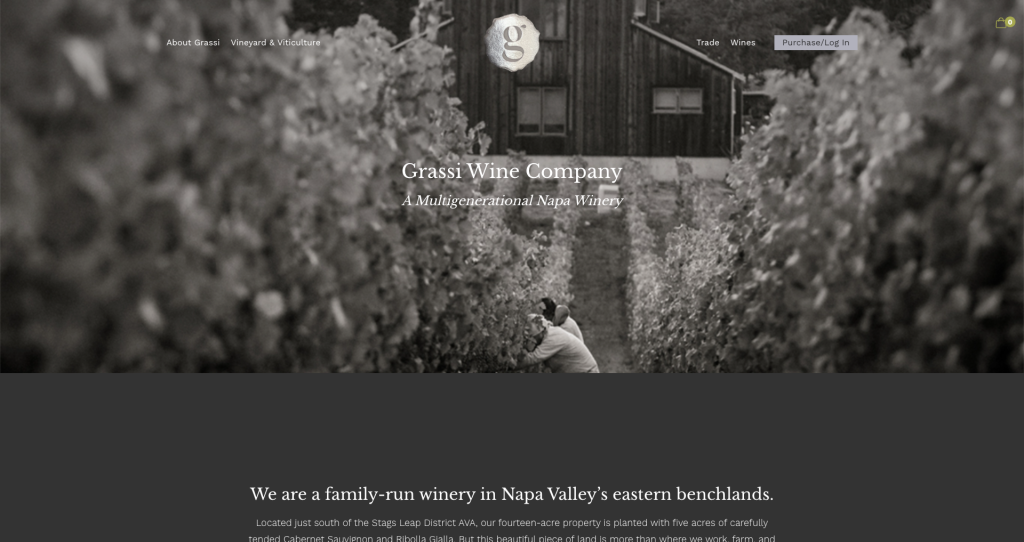 Grassi Wines is a family-owned and operated winery in the Napa Valley region of California. In order to increase their online presence and sales, they hired a graphic design and web development team to revamp their website and integrate ecommerce functionality.
The graphic design team was responsible for creating a new visual identity for the brand, including a new logo and color scheme. They also designed the layout and user interface for the website, ensuring that it was visually appealing and easy to navigate.
The web development team then built the website using WordPress as the content management system (CMS) and WooCommerce as the ecommerce platform. They also integrated various features to improve the user experience, such as a search bar and filtering options for the products, as well as a custom checkout process that made it easy for customers to purchase wine directly from the website.
The website was also optimized for mobile devices and search engines, ensuring that it would be easily accessible to a wide range of users. Additionally, the team integrated various analytics tools to monitor the website's performance and track key metrics, such as website traffic, bounce rate and sales.
The launch of the new website was a great success, with a significant increase in traffic and sales. The website also received positive feedback from customers, who appreciated the improved user experience and the ability to purchase wine directly from the website. As a result, Grassi Wines was able to expand its customer base and generate more revenue through online sales