WordPress is a popular content management system (CMS) used by millions of websites worldwide. However, like any software, it can be vulnerable to malware if it is not properly maintained. Some argue that it is vulnerable due to its popularity alone. This is because hackers are always looking for new ways to exploit vulnerabilities in any software and hacking a WordPress system means there are more resources on the internet that can be exploited. WordPress malware removal can be an intimidating process, however depending on the complexity of your site and your background a lot can be done to get the site back and running in no time.
There are several types of malware that can threaten a WordPress site that is not upgraded to the latest code. Some examples include: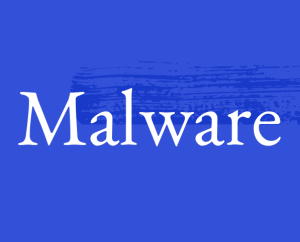 Backdoor malware: This type of malware allows hackers to gain access to your site and take control of it.
Phishing malware: This type of malware is designed to steal personal information from your site's visitors, such as login credentials and credit card information.
SEO spam malware: This type of malware is designed to manipulate your site's search engine rankings, usually by inserting spammy keywords and links.
File injection malware: This type of malware is designed to inject malicious code into your site's files, which can lead to data loss or unauthorized access.
At MicroComp , we offer a maintenance service that takes care of updating, upgrading and backups of your WordPress site on a monthly basis. This service is designed to protect your site from the latest malware threats and keep it running smoothly.
WordPress Malware removal
If your WordPress site has been infected with malware, it is important to take immediate action to remove it. Here is a step-by-step guide on how to remove malware from your WordPress site:
Backup your site: Before you begin, make sure to backup your site's files and database. This will ensure that you can restore your site to its original state if something goes wrong.
Scan your site: Use a malware scanner such as Sucuri or Wordfence to scan your site for malware. These scanners will identify any infected files and provide you with a list of the malware that needs to be removed.
Remove the malware: Use the information provided by the scanner to remove the malware from your site. This may involve deleting infected files or replacing them with clean copies.
Update and upgrade: Once the malware has been removed, make sure to update and upgrade your site to the latest version of WordPress and all of its plugins. This will help to prevent future attacks.
Check your site's reputation: Check if your domain is blacklisted by Google or other search engines. If it is, you can request a delist of your domain name.
Monitor your site: Keep monitoring your site to ensure that it remains clean and free of malware.
By following these steps, you can remove malware from your WordPress site and protect it from future attacks. Remember that regular maintenance, such as updating and upgrading your site, is the best way to prevent malware infections in the first place.
What if my site is down and I can't install a malware scanner
If your site is down and you are unable to access the backend to install a malware scanner, there are still steps you can take to remove the malware and restore your site.
First, try to determine the cause of the site's downtime. This may involve checking your hosting provider's status page or contacting their support team. If the issue is related to malware, they may be able to assist you in removing it (good luck with this one, in our experience this either ends up being a long conversation with someone who has no clue OR extra fees to get a site restored IF you are lucky).
If you are unable to access your site's backend, you can use an FTP client or file manager provided by your hosting provider to access your site's files directly. From there, you can manually search for and delete any infected files. It is important to note that this should only be done if you are familiar with your site's file structure and are able to identify infected files.
If you are not familiar with your site's file structure and are unable to identify the infected files, you can reach out to us, we can properly identify and remove the malware without causing further damage to your site.
Feeling overwhelmed by malware removal and file structure? Don't worry, we've got your back and we'll guide you through this process, even if it means recreating the .htaccess file from scratch, just like putting together a jigsaw puzzle.
Another option would be to download from the WordPress repository the exact wordpress version you have and replace the wp-admin, wp-include folders as well as all the files in the public_html directory. Then recreate an .htaccess file with the latest htaccess configuration here is the link.
Next you would need to manually recreate the wp-config.php file by populating the database credentials.
Next you would have to backup the wp-content folder and then temporarily rename the plugins folder and test if the backend is back. If it's not then the active theme needs to be renamed (backed up and then removed from the server temporarily) as well. Once you get access to the backend you can install a malware scanner and clean up everything and then manually restore the plugins and clean up again and then restore the theme and clean up again. Please note this section assumes you have some knowledge of how wordpress system operates and it's not necessarily a very detailed step by step guide.
An easier option of WordPress malware removal is to restore your site from a backup. If you have a recent backup of your site, you can use it to restore your site to its pre-infected state. This will remove any malware that may be present, but it is important to note that if the backup is also infected, it will not solve the problem.
In the case of all above steps, it is important to not only remove the malware but also identify the entry point of the malware, it is crucial to close that entry point in order to prevent a re-occurrence.
If you are still unable to remove the malware or restore your site, get in touch and we can take a look and send you an estimate to remove the malware and restore your site to a secure state.
Maintaining your wordpress site is crucial for keeping it secure and malware-free. Our maintenance service is designed to keep your site up-to-date and protected from the malware threats. If your site is infected, make sure to take immediate action to remove the malware, update and upgrade your site, and monitor it to prevent future attacks.