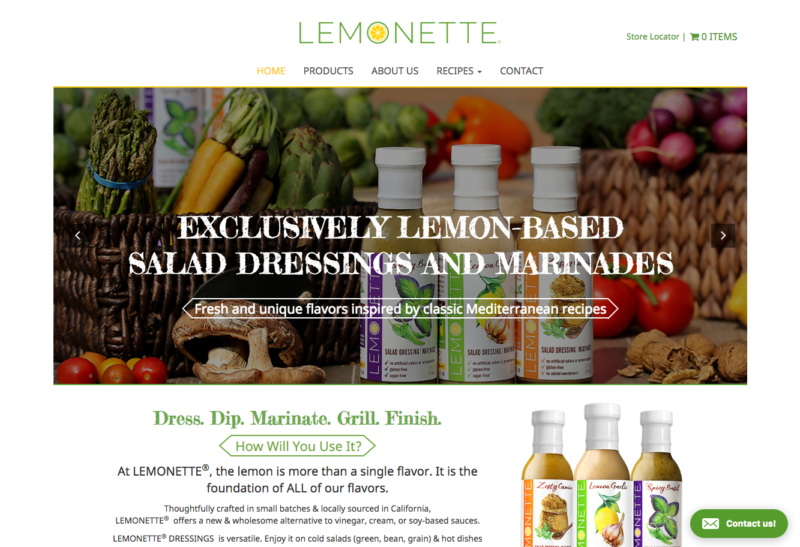 Lemonette Dressings is a small, woman-owned business that specializes in homemade, all-natural salad dressings. The company was looking to expand its online presence and reach a wider customer base through the development of a new website.
The project included the following components:
The design of the website was focused on creating a clean and modern aesthetic that highlighted the all-natural, homemade aspects of the company's products. The design included custom graphics and images to showcase the dressings, as well as a color scheme that was intended to evoke feelings of freshness and health.
The website was built using the WordPress content management system (CMS). This allowed for easy updates and maintenance of the website, as well as the ability to easily add new products and content in the future.
The project also included an e-commerce store that allowed customers to purchase the dressings directly through the website. This included the integration of a payment processing system and a shipping system to handle orders and deliveries.
The website was integrated with a payment processing system to handle transactions securely. This allowed customers to make purchases using credit card or other payment methods.
The website was also integrated with a shipping system to handle the delivery of products to customers. This included the ability to calculate shipping costs based on the customer's location and the weight of their order.
The website was enabled with a store locator functionality, which allows users to find nearby stores that carry Lemonette's salad dressings. This feature utilized the customer's location and integrated with Google Maps, to provide a comprehensive and accurate listing of available stores.
The website was successfully launched and helped Lemonette Dressings increase their online sales and reach new customers. The clean and modern aesthetic of the website helped to showcase the company's products in an attractive and professional manner, while the integration of the e-commerce store and shipping system made it easy for customers to purchase and receive the products. Furthermore, the CMS WordPress was beneficial for the maintenance and updating of the website.
The new website helped to give Lemonette Dressings a strong online presence and the ability to reach a wider customer base, leading to an increase in sales and growth of the business.
Let's get your website in tip top shape