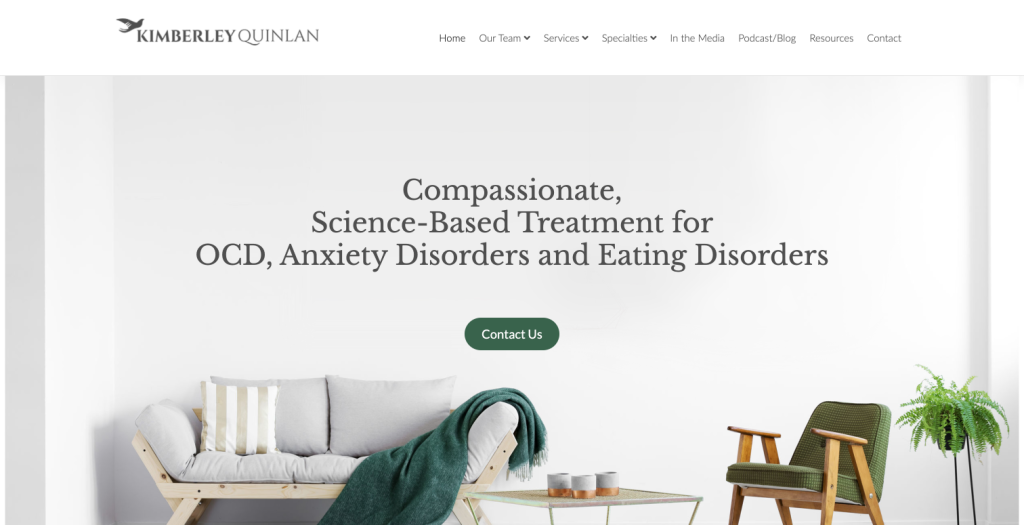 We began by working with Kimberley to develop a design that would reflect her brand and appeal to her target audience. We used a clean and modern aesthetic, incorporating colors and imagery that convey a sense of warmth and approachability. We then built the website using WordPress, which provided a user-friendly platform for Kimberley to update and manage her own content.
To integrate the site with a podcast system, we used the popular plugin "Seriously Simple Podcasting". This plugin allows the client easily upload, manage, and publish Podcast from the site, once it is set up it's easy for the client to record, upload and publish the podcast.
We also created a custom post type for the podcast episodes, which allows for easy organization and display of the episodes on the website. To make it easy for clients to listen to the podcast, we added a dedicated podcast page, with embedded media players that can play the episodes directly from the website.
The final website is a clean and professional-looking site that effectively communicates Kimberley's brand and services. The podcast integration allows potential clients to easily listen to her podcast, and encourages regular engagement with the website. The site is easy to manage, allowing Kimberley to add new content and keep the website up-to-date on her own. Overall, the website provides a valuable resource for Kimberley's clients and helps her connect with potential new clients.
Let's get your website in tip top shape