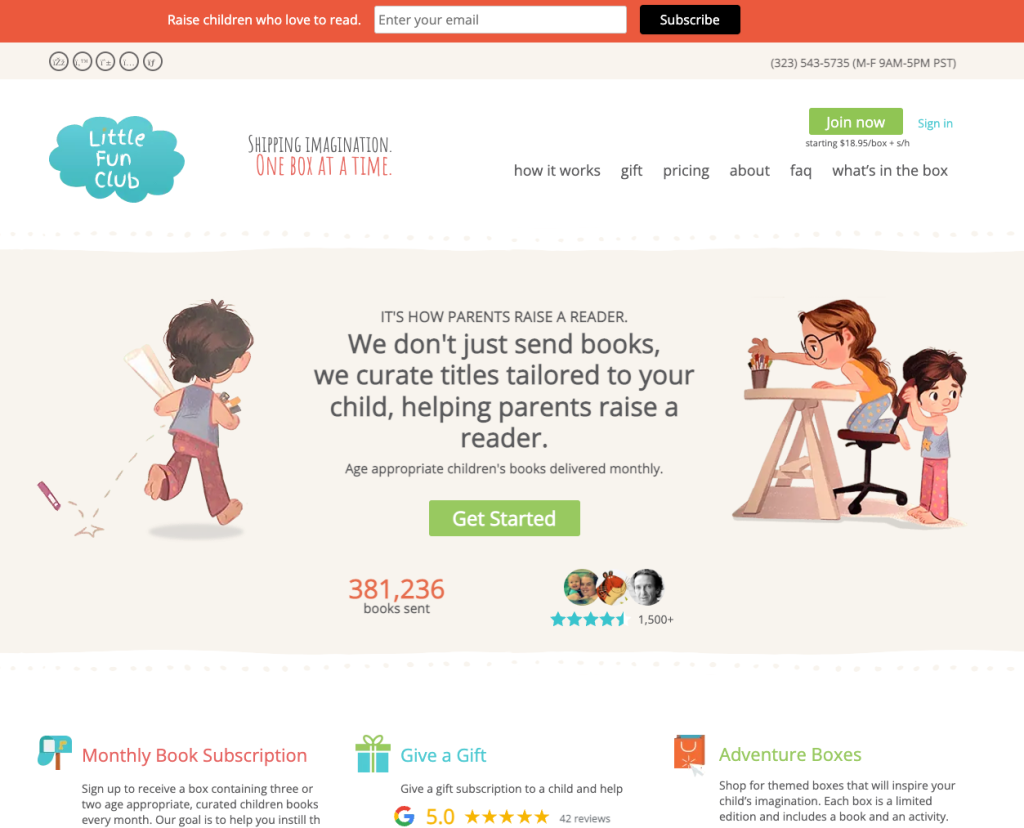 Little Fun Club is one of the first children's book subscription companies specializing in helping parents raise readers by sending age appropriate, curated books. MicroComp's tame worked to revamp their brand identity and improve the user experience. The challenge of the project was addition of a full-fledged functionality to handle recurring subscriptions. The project included graphic design, UI and UX development, and WordPress-based website development.
The design process for Little Fun Club began with the development of a brand identity. Our design team worked closely with the client to create a logo and color palette that would represent the company's fun and quirky brand. The team also created packaging and card designs that would be consistent with the new brand identity.
Next, the we focused on the user experience of the website. A user research was conducted to analyze the data to understand the needs and goals of their target audience. The team then used this information to design a layout that would be easy to navigate and provide a seamless user experience.
The website was developed using WordPress, which allowed for easy content management and customization. The team also used responsive design techniques to ensure that the website would be accessible on any device.
Let's get your website in tip top shape