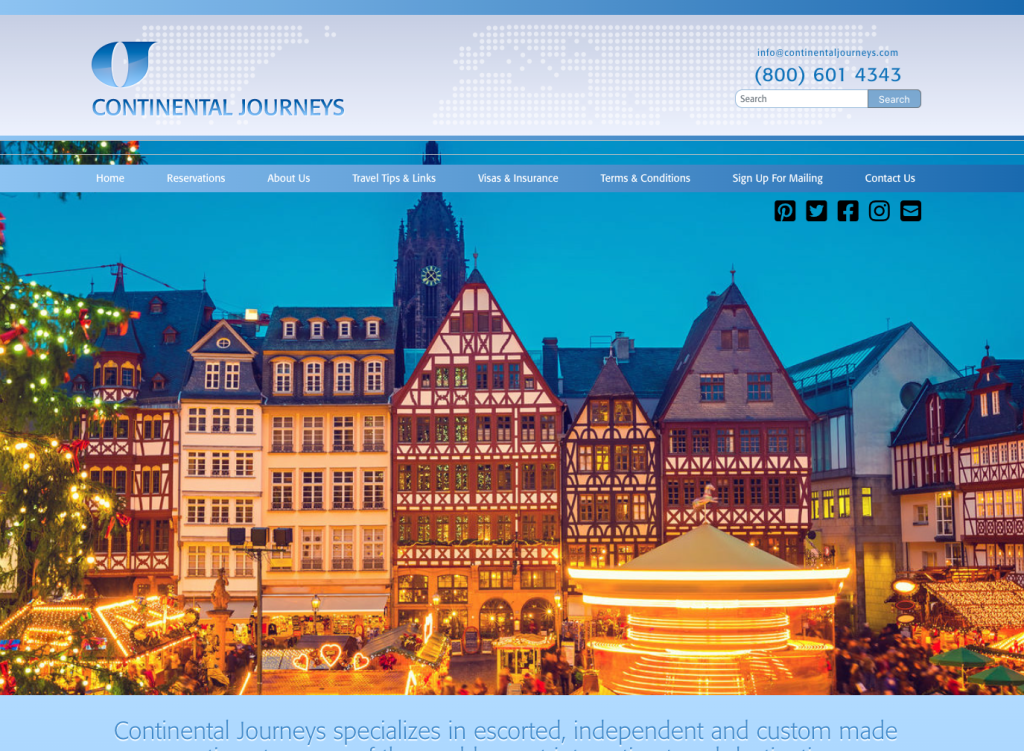 The main objective of this project was to create a visually appealing and user-friendly website for Continental Journeys, a tour and travel company that specializes in providing unique and immersive travel experiences to various destinations around the world.
To achieve this objective, our team first focused on creating a sleek and modern design for the website using graphic design techniques. This included selecting an appropriate color palette, creating custom icons and graphics, and designing a layout that was easy to navigate.
Once the design was finalized, our team began to develop the website using WordPress as the content management system. This allowed for easy updates and management of the website's content by the client. Additionally, we added various features such as a custom tour booking system, an integrated blog, and an interactive map to help users plan their travel itineraries.
The final website was a success and received positive feedback from the client and their customers. The website was able to effectively showcase the unique travel experiences offered by Continental Journeys, and the custom tour booking system helped to increase online bookings for the company. The website also helped to increase the company's online visibility and reach a wider audience.
Let's get your website in tip top shape