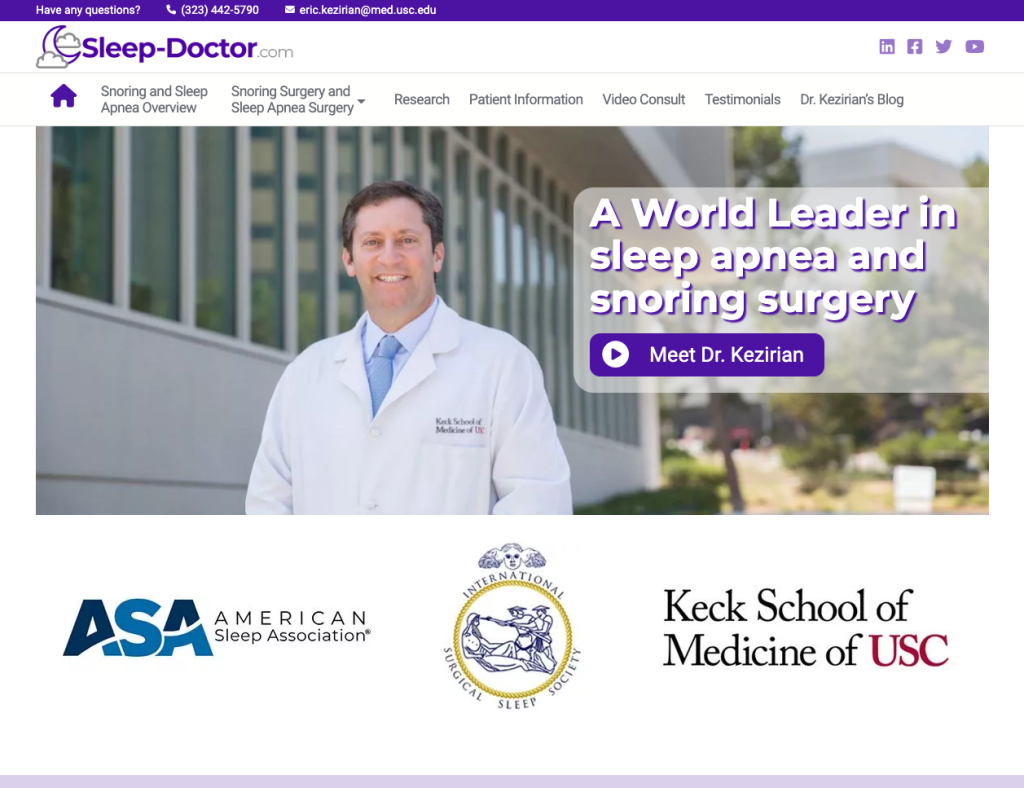 Sleep-Doctor.com is a website dedicated to providing information and resources on sleep disorders and solutions. The client wanted to revamp their website with a new custom theme that would be based on a graphic design provided by their in-house team.
The objective of the project was to develop a custom theme for Sleep-Doctor.com that would improve the user experience and better showcase the website's content.
The development team at MicroComp worked closely with the client to understand their requirements and design preferences. Using the graphic design provided by the client, the team created a custom theme that would be applied to the website.
The theme included a responsive design that optimized the layout for different screen sizes, ensuring that the website would be easily accessible on all devices. The development team also incorporated various features such as a homepage slider, a featured content section, and custom post types to better organize and display the website's content.
Additionally, the team developed custom widgets and sidebars to provide users with easy access to important information and resources. The website also includes a built-in search feature, social media integration, and a call-to-action button for booking an appointment.
The custom theme developed by the team at MicroComp has been successfully implemented on Sleep-Doctor.com. The website now has a modern, professional look and feel that better showcases its content and resources. The responsive design and custom features have also improved the user experience, making it easier for visitors to find the information they need.
As a result, the website has seen an increase in traffic and engagement, with users spending more time on the site and visiting more pages. The client has been very satisfied with the end result and has reported receiving positive feedback from their users.
Let's get your website in tip top shape